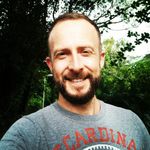 Marcel Deer
Expertise
Journalism, Digital Marketing, Decentralized Finance, Investing
Education
Bachelor's Degree in Journalism from Liverpool John Moores University, Advanced Sales and Marketing Diploma from Cardone University
Experience
Marcel is a qualified journalist and digital marketing professional. As a keen crypto investor, his portfolio ranges from nodes to blue-chip tokens and DeFi farms. Marcel regularly contributes to CoinTelegraph and has recently started writing for Gate.io. As a supporter of financial decentralization and remote commerce, Marcel is always on the lookout for exciting new crypto projects that change the way people save, invest, and make money. His current favorite crypto projects are Merit Circle and Strongblock.
About DeFipedia's Editorial Process
At DeFipedia, our expert team of writers and editors demystify and explains Decentralized Finance, how it works, and how to capitalize on its growth potential. Experienced traders and professionals fact-check our content to ensure relevance and accuracy. We only source content from reputable sites and research institutions and cite it where applicable. Our content is rigorously reviewed before publication and upon considerable updates. Check out our editorial process to learn what we do to deliver you the quality content you can count on.