AAVE: Reviewing and Evaluating Leading Crypto Lending and Borrowing Protocol

By

Marcel Deer

Reviewed by

Michelle Meyer
Published August 16, 2022.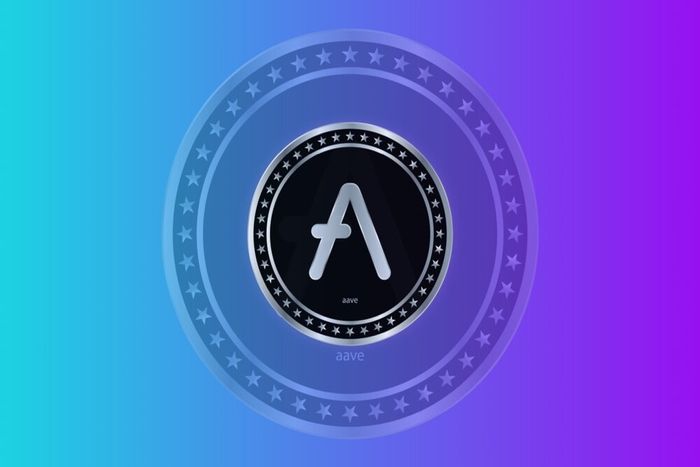 Aave offers various lending pools where users can earn interest on their existing digital assets. However, traditional institutions have stringent regulations and guidelines that you must meet when applying for a loan. These high standards can make it difficult for some individuals to get loans for the money they require.
On the other hand, the decentralized nature of crypto lending platforms allows for a seamless process with fewer factors preventing you from qualifying for a loan. So, what is Aave, and why does it matter for those lending or borrowing?
What Is AAVE?
AAVE is the native crypto of the Aave lending platform. On Aave, users can borrow various types of crypto assets or lend their assets out in exchange for interest payments. All of this crypto lending and crypto borrowing is executed in a decentralized manner, without intermediaries.
The platform became the leader in 2021, AKA total value locked. Total value locked is the full value of crypto assets deposited in a DeFi protocol. This metric is commonly used to gauge interest in that project. Aave climbed to the top for lenders and borrowers across the map.
You can find the native token on Coinbase for users in the United States or on Binance for international users. Decentralized exchanges are also an option, such as Uniswap.
How Does AAVE Work?
Aave keeps reserves that are used as a security net. These insurance-type reserves ensure lenders are protected, and their assets are safe from crashes or volatility. Individuals interested in lending can relatively simply connect their Ethereum wallets to the Aave platform and then select the assets they'd like to lend.
Once you enter the details regarding the amount you will be lending and the funds are added to the liquidity pool, users can earn interest on them. When you lend on Aave, you earn interest. When you borrow on Aave, you pay interest. If you've borrowed or been a lender on other crypto platforms, using Aave shouldn't be a challenge.
Currently, you can deposit 26 and borrow 25 different types of crypto. Some options include LINK or ETH, but most of the options available on Aave are stablecoins. Each cryptocurrency possesses different rates for lending or borrowing.
An algorithm is used to determine current rates based on utilization rate, or the ratio of the current supply versus the amount borrowed. If most of the crypto in an existing pool is lent out, the interest rate will be appealing and high enough to entice depositors, ultimately bringing in more crypto to that pool. On the other hand, if no crypto is being used, the interest rates will be pretty low, encouraging more people to borrow.
Why Is AAVE Popular?
Aave is a popular lending protocol in DeFi, and it's one of the most popular platforms for those looking to earn passive income by lending their assets. This project allows users to borrow virtually any kind of cryptocurrency without the need for any middleman: no banks, brokers, or financial institutions. The native token available, AAVE, is a good choice for users who want to invest in the DeFi market space. Purchasing this token supports the technology and methods that will change how we look at lending.
AAVE is the most sought-after DeFi token on the market at the moment. Take a look at this info:
Price:
$102.87
All-Time High:
$661.69
Circulating Supply:
13,983,282.33
Max Supply:
16,000,000
Aave is also a non-custodial platform, meaning it doesn't hold your assets directly. Instead, you retain ownership of your assets. As a result, non-custodial platforms are more appealing than custodial platforms. This reduces your risk of hacking.
What's the Story Behind Aave?
Aave protocol initially hit the industry in 2017 but was known as ETHLend. Stani Kulechov created this project in Finland. The idea was peer-to-peer lending, where users can lend and borrow crypto by simply posting requests and offers in a designated spot.
ETHLend, unfortunately, hit some snags. Lack of liquidity and problems matching loan requests with the proper lenders caused the project to disintegrate one year later in 2018. However, this didn't discourage the developers of ETHLend—it did quite the opposite.
Fast forward one year, and the project is overhauled from a peer-to-peer model to a peer-to-smart contract model, followed by a rebranding to the name "Aave". This word means "ghost" in Finnish, hence the project's logo. The idea came from the anonymity that comes with using this protocol. There are no banks, and there is no sensitive information shared about the lenders or the borrowers involved.