1inch Exchange Review—Ease of Use, Fees, Wallets, and More

By

Josiah Makori

Reviewed by

Siphokazi Mdidimba
Published June 6, 2022.
Our team independently researches and recommends the best products and services. We publish unbiased reviews and are not influenced by compensation we receive through affiliate partnerships.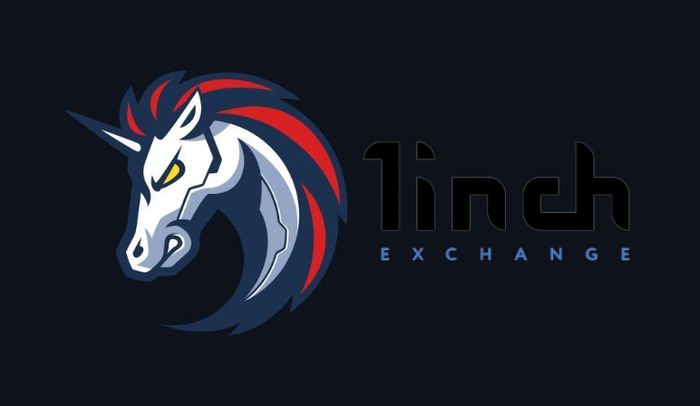 Decentralized exchanges (DEXs) provide multiple benefits compared to Centralized Exchanges (CEXs)—benefits such as heightened security, self-custody, a broad basket of tokens to trade, and anonymity.
Nevertheless, with the introduction of numerous DEXs and liquidity pools, monitoring and tracking asset price movements on different exchanges have become a nightmare. Besides, the Decentralized Finance (DeFi) industry is threatened by a wave of thin order books with minimal liquidity, which may cause huge losses through order cancellations. This is what led to the creation of the 1inch Exchange.
1inch is a non-custodial crypto aggregator that aims to solve the issue of thin order books and front-runner miners. It works by splitting orders and sharing them with other DEXs to get the best rates and reduce slippage. Read on to learn more.
What Is 1inch Exchange?
1inch is a DEX aggregator, in other words, instead of functioning as an exchange itself, 1inch shares orders with DEXs and individual liquidity providers–fishing for the best exchange rates. It integrates flawlessly with many DEXs like UniSwap, MooniSwap, SushiSwap, the Balancer, and others.
Users find it easy to swap ERC20 tokens with a single click. Currently, the aggregator supports more than 250 cryptocurrencies.
1inch aims to provide the best exchange rates for crypto traders by leveraging effective swapping routes from DEX exchanges and private liquid providers. In this regard, 1inch shows its users' available market prices and liquidity to make wise trading decisions. This eradicates the need for users to manually monitor different exchanges concurrently for the best rates.
Pros
CHI Gas Tokens minimize transaction charges further.

Experienced no security breaches so far

User-friendly interface

No charges for deposits, trading, or withdrawals

The platform aggregates exchange order books and private liquidity pools and ensures better liquidity and rates
Cons
Doesn't support fiat currency

The "Infinity Unlock" tool could potentially be exploited in the future
How Does 1inch Work?
Let's use an example of a trader who wants to purchase 10,000 ETH at $3,000 per coin to better illustrate how 1inch works. However, he only has 7000 ETH available on the DEX he is using when his order reaches the market.
Consequently, the DEX will move his 'buy order' to the subsequent 'sell order' after filling the 7000 ETH. Assuming that the subsequent sell order is set at $3,050 per ETH; in this scenario, the buyer will incur $150,000 ($50 per ETH * 3000 ETH) more than he initially projected.
The 1inch aggregator prevents such instances by merging trades across multiple exchanges, increasing liquidity, and reducing market slippage. Slippage happens when inadequate market volumes compel traders to buy assets at higher prices than they initially intended.
1inch Exchange Fees
The popular exchanges 1inch uses include UniSwap, Ox, SushiSwap, the Balancer, and Kyber Network. The aggregator doesn't charge users' trading, deposit, or withdrawal fees. However, like in other decentralized stock exchanges, you will pay network gas fees for every transaction you make on 1inch.
It's also good to note that since 1inch is a DEX aggregator, your trading fees will significantly depend on the exchange you choose to complete your swaps. It's advisable to check the trading fees of your preferred DEX before making a swap, and most importantly, you should activate CHI Gas Tokens to enjoy lower gas fees.
1inch Key Features
As a DeFi aggregator, 1inch seems to be on the right track in accomplishing its original promises, although they still have much so more in the pipeline for its users. Below, we delve deeper into the key features of 1inch.
1INCH Token
The 1INCH token acts as a utility and governance token. It's an ERC20 token with a circulating supply of 415,088,966 and a maximum supply of 1.5 billion. At the time of writing, according to CoinGecko.com, 1inch had a market cap of $403,934,400 and was trading at $0.973334.
1inch Exchange CHI Gas Token
When transacting on the Ethereum network, you will be charged gas fees in ETH. These fees are based on the computation power required to validate and add a transaction to the Ethereum blockchain.
The more difficult the exercise is, the more gas you will spend. In this regard, it's unrealistic to calculate precisely the gas fee you will incur.
The CHI Gas Token (CHI) is an Ethereum-based token designed to minimize gas fees on the 1inch platform. Its value is tied to the gas price set on the Ethereum blockchain.
When you purchase CHI tokens, you save 1% more in transaction costs than the Ethereum Gas Token (GST2). Besides, when you sell/burn CHI, you save 10% compared to GST2.
You can purchase CHI tokens on 1inch or on other exchanges, afterward, you can activate them to minimize your transaction costs.
1inch Exchange MooniSwap
This is an Automated Market Maker (AMM) DEX meant to provide similar services as UniSwap. MooniSwap leverages smart contracts to pool liquidity for ERC20 coins.
Buying 1INCH Tokens
You can buy 1INCH Tokens on the 1inch exchange or on popular exchanges like Binance, Coinbase, Huobi Global, Crypto.com, UniSwap, etc. The 1inch Foundation is the body that is responsible for issuing 1INCH tokens.
The foundation decided to distribute the tokens through airdrops, spread across four years. They aim to engage their early users, encourage them to stake 1INCH in governance protocols, and offer development grants for businesses using the 1inch aggregator.
1inch Supported Wallets
1inch supports multiple web3 wallets, including MetaMask, 1inch iOS Wallet, Opera, Arkane, Authereum, Ledger, Binance Chain Wallet, KeepKey, WalletConnect, etc.
How to Connect Your Wallet to 1inch
Linking your Web3 wallet with 1inch is a straightforward process. Here's how to do it:
Access the 1inch app on app.1inch.io

Press "Connect Wallet" on your upper right-hand side.

Read and accept the service terms and privacy policy.

Select your preferred network.

Select your wallet.

Lastly, confirm the connection request sent to your Web3 wallet.
How to Trade Tokens on 1inch Exchange
After you have successfully connected your wallet to 1inch, you will see your wallet address on the upper right side of the exchange. You can click on it to view your transactions, copy the address, or disconnect your wallet.
Below, we look at the trading steps that you should follow to trade on 1inch:
Basic Settings
Select the token you own and the token you want to acquire in the dropdown windows. You can also specify whether you want 1inch protocol to use the "Maximum Return" or the "Lowest Gas Cost."
The "Maximum Return" option exploits complex routes to find the best exchange rates. While on the other hand, the "Lowest Gas Cost" option searches for the trade with the best and most minimal gas cost. The first option is necessary when trading large orders, while the second option is ideal with small trades.
Advanced Settings
Click the "Advanced Settings" button on the top right-hand side of the aggregator to access more features. For example, the "Activate CHI" feature enables you to use the CHI gas token, minimizing transaction costs by up to 43%. The "Disable Partial Fill" feature allows you to deactivate automatic particle filling.
Besides, the "Advanced Settings" section lets you access comparison tables, charts, and the complete swap routing you want to execute. You can also adjust the slippage tolerance and transaction fees through advanced settings.
Swap
Initiate the swap and access the best exchange market rates at the shortest response time.
Is 1inch a Legit DEX Platform?
1inch is a legit DEX aggregator that every crypto trader should try out. As liquidity continues to plague the DeFi landscape, 1inch is one of the solutions that cannot go unnoticed. It increases liquidity and minimizes price slippage by scanning DEXs order books and private liquidity pools to offer the best market rates.
Besides, its primary features, such as the CHI Gas Token and MooniSwap, are great innovations that will revolutionize the DeFi world.