Alpaca Finance—Ease of Use, Fees, and More

By

Filip Dimkovski

Reviewed by

Romi Hector
Published June 6, 2022.
Our team independently researches and recommends the best products and services. We publish unbiased reviews and are not influenced by compensation we receive through affiliate partnerships.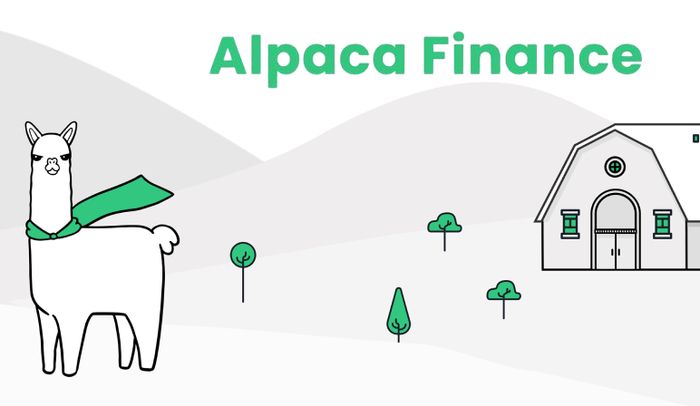 Starting as a stockbroker in 2015, Alpaca Finance has risen to be one of the biggest players in the decentralized finance (DeFi) space. As of June 2022, it offers one of the highest returns for yield farms and staking, so it is no surprise that millions of users in the DeFi space flock to it.
When it was created, the platform started offering CFDs on US stocks and ETFs and offered one of the most extensive APIs for data research. Over the years, Alpaca Finance has evolved and has become one of the biggest DeFi projects, even creating its own token—ALPACA. It offers all of the features of modern DeFi, including yield farming, staking, lending, and borrowing on a blockchain.
To learn more about the details of Alpaca Finance, continue reading.
Pros
Provides amazing DeFi features

Offers access to incredibly detailed charting tools

An overall safe and legit platform

Community-owned and stands as one of the biggest players in DeFi
Cons
Customer support needs improvement

Lacks the same variety of assets as its competitors
How Alpaca Finance Works
Since Alpaca Finance is a part of the DeFi space, it should be no surprise that its platform is placed on the blockchain. Specifically, Alpaca uses the BSC (Binance Smart Chain), widely regarded as one of Ethereum's largest competitors. The platform's token (ALPACA) works on a proof-of-stake algorithm, which is one of the main reasons sending and receiving money is so cheap.
ALPACA is used for governance, DeFi features (like borrowing, lending, and leveraging), and an overall utility function on its blockchain. For every ALPACA coin you hold, you'll get one vote in the network, meaning that you can participate in the big governance decisions. Like many DeFi projects, this blockchain is entirely governed and owned by the community.
Obtaining Alpaca Finance
Obtaining ALPACA coins is relatively easy. To start, you need to have a wallet on the BSC network. Then, all you need is to sign up at a centralized or decentralized exchange and buy the amount of ALPACA that you'd like.
There are many places where you can buy ALPACA, though we would highly recommend researching for the most cost-effective one. We recommend sticking to the big platforms that have proven to be safe and cost-effective, like Binance, Gate IO, and KuCoin.
Alpaca Finance Farming Options
Alpaca Finance offers many features to those who want to participate in the network and earn money from DeFi, with farming and lending being the biggest ones. Let's go over them briefly.
Lending
Lending is one of the safest ways to earn interest at Alpaca Finance. When lending at Alpaca Finance, you'll deposit the crypto in question, give it to the platform, and the amount will then be given to a borrower. Then, the borrower will have to pay back the loan with interest. The loan will be repaid in full thanks to smart contracts, so you don't have to worry about the borrower defaulting.
Yield Farming
Yield farming is a higher-risk approach than lending, though it offers significantly better returns. Due to the way Alpaca works as a DeFi platform, you can put two coins together in a farm and then farm them by providing liquidity.
Let's say that you stake ETH and USDT. You'll receive a reward whenever a user comes to swap ETH for USDT from the pool (or vice-versa). Alpaca Finance also allows you to leverage your yield farming position, which is a big plus.
Liquidating
A liquidator is someone who provides the financial liquidity of the staking pool in question. Since ALPACA's network is a proof-of-stake blockchain, liquidating automatically translates to liquidity farming, which rewards you with ALPACA—the same coin that you can later use to vote and participate in the governing process.
Why Is It a Good Idea to Invest in Alpaca Finance?
As of June 2022, Alpaca Finance is a big participant in DeFi and is one of the most profitable DeFi platforms. For this reason, many experienced investors in the DeFi space believe that it has great potential. When buying ALPACA, you'll have a chance to participate in the governing process of the coin and become a contributor to the DeFi space. So, yes, it's a good idea to invest in ALPACA.